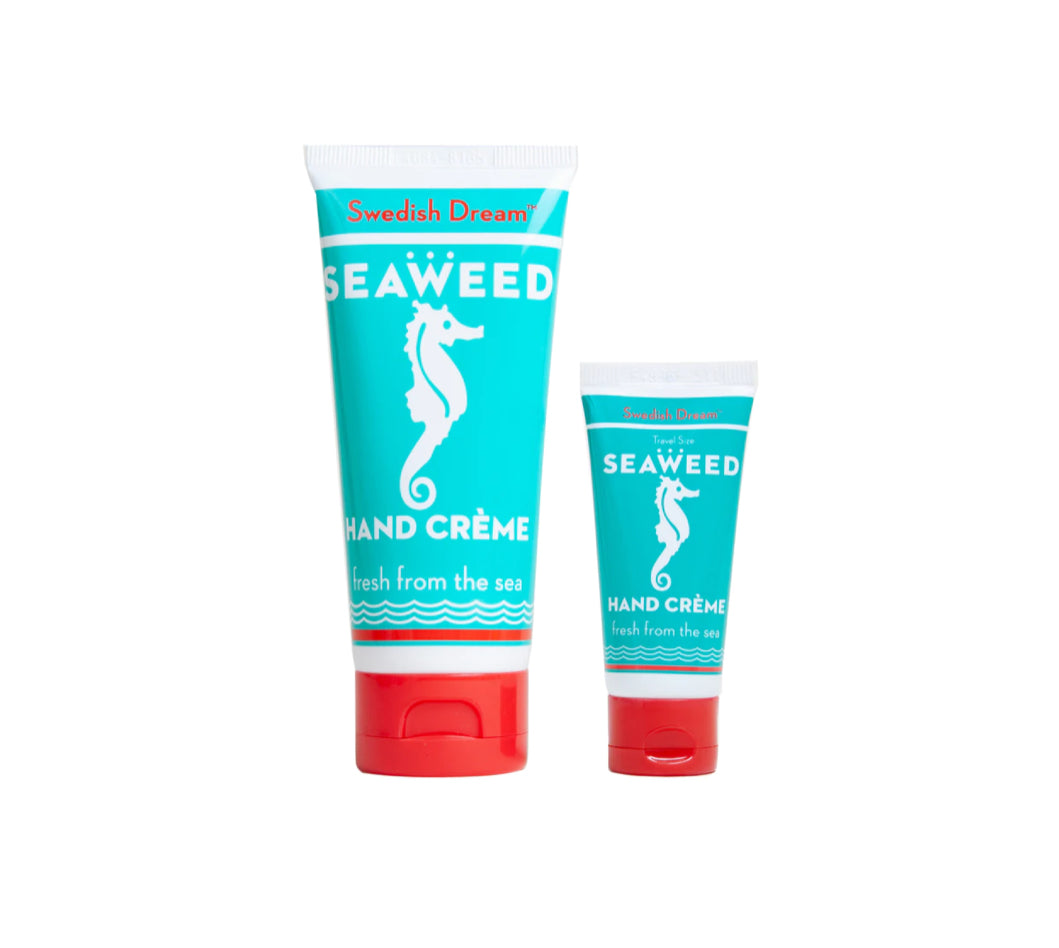 Swedish Dream Seaweed Hand Cream MINI
Kala Style
Our best-selling Swedish Dream Seaweed Hand Créme is on the move! Now available in Travel Size, toss this little guy in any handbag, tote, or carry-on luggage for the perfect amount of Swedish Dream goodness and smooth, crack-free hands year-round. Made with 20% natural Shea Butter and 4 essential oils, this luxurious everyday hand créme will keep you feeling seaside fresh!
Key Ingredients: shea butter, coconut oil, seaweed essence, sunflower seed oil, calendula flower and lavender flower extract. This hand créme is vegan & cruelty
free. It contains NO phthalates, parabens, sulfates, silicones, EDTA or gluten.
What it smells like: a cool summer breeze filled with beachy aromas of sea lily and just a touch of sweetness.